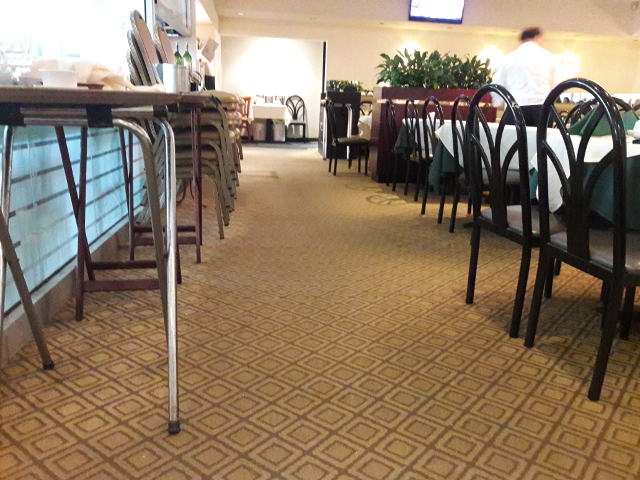 Carpet restretching is a procedure that involves pulling the carpeting tighter and re-securing it to the tackless or pin boards, located along the perimeter of the room in the sub-flooring. You do have to take note that some subfloors are concrete and some are wood.
In making the tackles secure, you would check the concrete for the acidic condition. In basements there is a high probability this is true. It is very difficult to nail into concrete, and not being experienced could result in a hazard to yourself. This is carefully done in a sequence with a power stretcher. Carpets are not all the same, there are different gauges and weight differences in the backing and fibers.
Once the carpet is determined to be stretched. The carpet mechanic would then decide on the amount of carpet to be stretched. Determining how many wrinkles and buckles are in the area, how old is the carpet, and if the backing is dry rotted are the biggest concerns. It takes an expert to get it right. Just like plumbing and electric, if you don't know what you are doing, you can make the situation worse off and or hurt yourself in the process.
This is where it gets tricky, it always takes an experience flooring expert to determine the right amount of stretching to be done. This job should be left to the professionals. Once your carpet is stretched it will be easier to vacuum. And if your carpet needed to be cleaned, now is the best time to have it cleaned.
A safe home is a happy home, enjoy
Michaels Carpet Restretching
carpet restretching